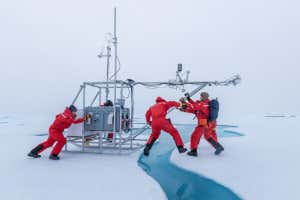 FEMALE scientists are still a minority, making up a third of all researchers. In celebration and support of the UN's International Day of Women and Girls in Science, the UK-based Royal Photographic Society held its first Woman Science Photographer of the Year competition.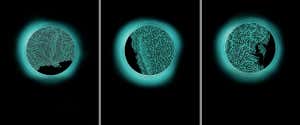 "Representation helps to invite the next generation to follow their curiosity and get involved in the fields of science and art," said Margaret LeJeune, who took the adult category's top prize for her image titled Watershed Triptych (pictured above). It shows maps of the three largest watersheds in the US, lit by bioluminescent marine algae called dinoflagellates. Though their glow looks dazzling, the toxins some of them release can pose a threat to ocean life.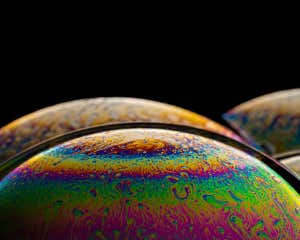 The Young Woman Science Photographer award, open to under-18s, went to Kelly Zhang for The Beauty of Soap Bubbles (pictured above) – a trippy shot of the iridescent surfaces of these delicate spheres. Finalists also included Lianna Nixon for Leap of Science (main image), which provides a snapshot of the recent MOSAiC Expedition that probed how the Arctic will be affected by climate change. Here, researchers are searching for a spot to measure the surface reflectivity of sea ice.
Some shortlisted photos are shown in the trio of images below.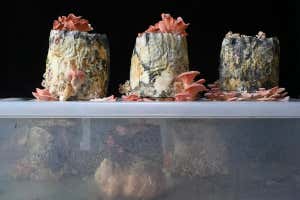 A paper and engine oil structure transformed by the growth of pink oyster mushrooms, by Jindra Jehu (above);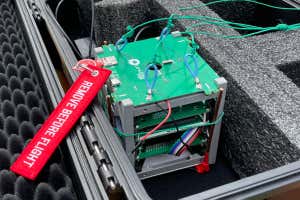 A nanosatellite launched in 2022 to analyse air pollution, by Lina Yeleuova, runner-up in the under-18 category (above);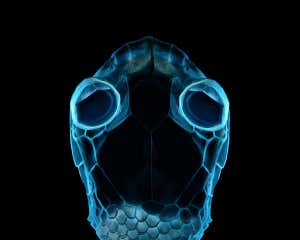 The skin of a corn snake under UV light, by Irina Petrova Adamatzky (above).