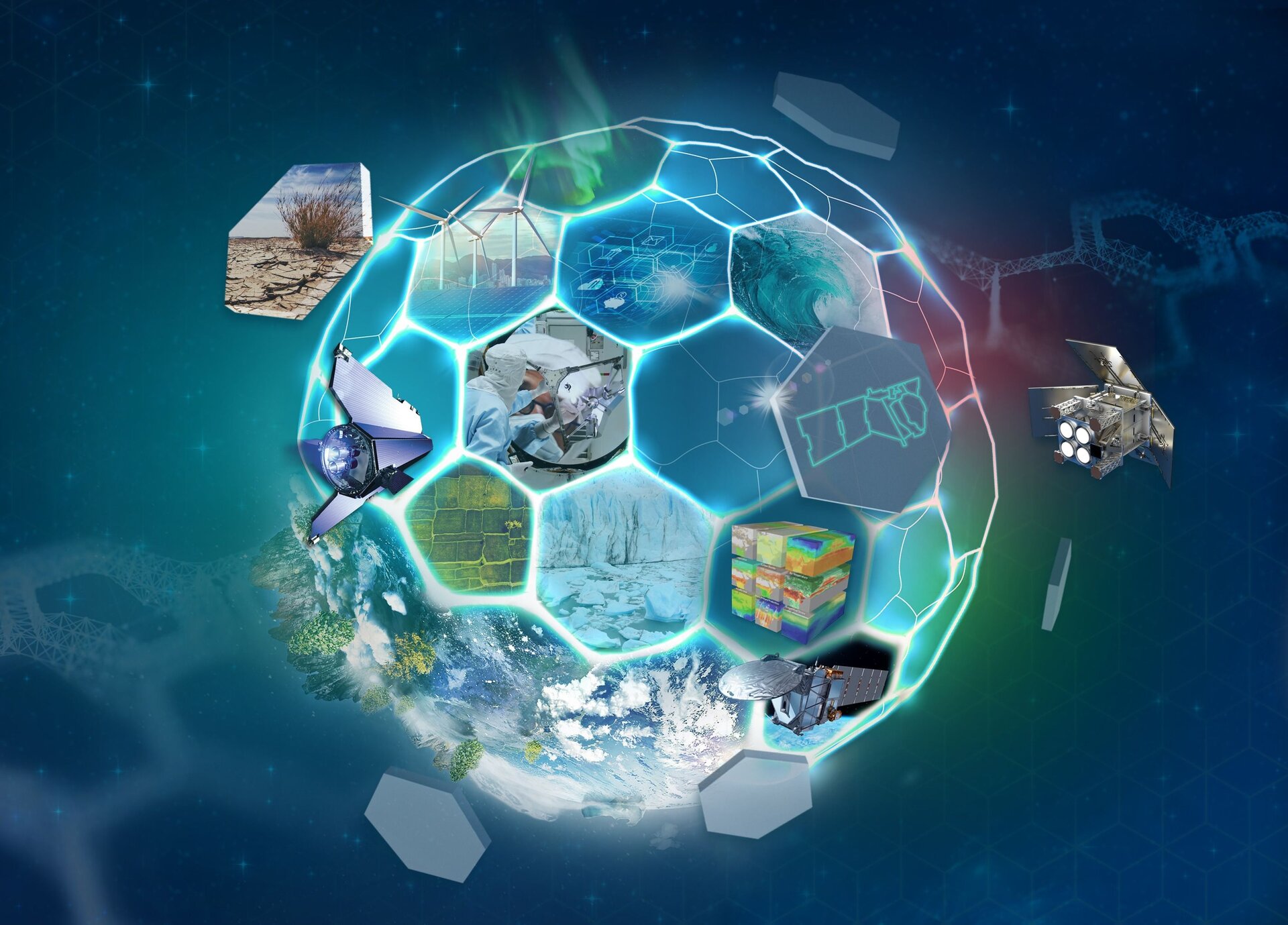 Applications
20/02/2023 4124 views 66 likes
Understanding Earth's delicate natural balance and how it is being altered by human activity is not only key to advancing science but also fundamental to acting on environmental issues, the climate crisis, and preparing for their societal impact. With their hallmark of demonstrating novel space technologies and returning scientific excellence, ESA's family of Earth observing Earth Explorer research satellite missions are world-renowned – and now it's time for scientists to pitch their new ideas for the twelfth mission in this outstanding series.
Importantly, Earth Explorer missions are built in response to the needs of the scientific community in their quest to understand different aspects of the Earth system and the interactions that bind the system as a whole.
The Call for Ideas, which opens today, is the first step in developing a brand-new European flagship satellite mission.
Earth Explorer satellite missions are realised through ESA's FutureEO research and development programme. With Earth science at the heart of this forward-looking programme, FutureEO focuses on harnessing new ideas to develop these pioneering satellite missions and concepts that enable scientific excellence to flourish, and thereby address pressing environmental and climate challenges.
These extraordinary missions demonstrate how breakthrough technology can deliver an astounding range of scientific findings about our planet.
In turn, they stimulate and cultivate the European-wide scientific excellence that is critical to addressing the challenges society faces today and is expected to face in the decades to come – from understanding different aspects in the climate system such as atmospheric dynamics, clouds and radiation, and ice melt, to societal issues such as food security and managing natural resources such as freshwater.
Simonetta Cheli, ESA's Director of Earth Observation Programmes, said, "The importance of developing new Earth observation missions to improve our scientific understanding of the Earth system to better respond to the climate crisis was strongly supported by ministers at ESA's Council at Ministerial Level in November.
"And now, with the support of ESA's Member States, we are very eager to kick-start the preparation process for our twelfth Earth Explorer research mission. This new mission, to be launched around 2036, will help retain ESA's leadership in innovation and will be key to the next segment of our FutureEO programme."
Since the launch of the first Earth Explorer in 2009, these missions, without exception, continue to surpass their initial science objectives and expectations.
So far, ten Earth Explorers have been selected for implementation.
The completed GOCE mission mapped variations in Earth's gravity with extreme detail and accuracy. Presently there are four missions in operation: CryoSat, SMOS, Swarm and Aeolus, which are providing new insight into Earth's cryosphere, soil moisture and ocean salinity, the magnetic field and atmospheric circulation, respectively.
Then, EarthCARE and Biomass are in the latter stages of being built and will provide information on the effect of clouds and aerosols on Earth's radiation budget, and measure forest carbon, respectively. Next up is FLEX to study plant photosynthesis and FORUM to understand the infrared energy emitted by Earth.
Harmony, the tenth Earth Explorer, was selected recently for implementation. It will provide a wealth of new information about our oceans, ice, earthquakes, and volcanoes.
In addition, there are currently four candidates for Earth Explorer 11: Cairt, Nitrosat, Wivern and Seastar. A down-selection will be made later this year.
And now, the Call is open to forge ahead with Earth Explorer 12. Information and details on how to respond to the Call can be found on ESA's Earth Observation Proposal System.
The deadline to submit a Letter of Intent is 28 April 2023 and the deadline to then submit a full proposal is 29 September 2023.